About the Committee
The Technical Committee, in this case, is the CB-26, it is the agency that coordinate, plans and executes the technical normalizing activities related to its scope of work, which must match the interests of the producers with that of the consumers.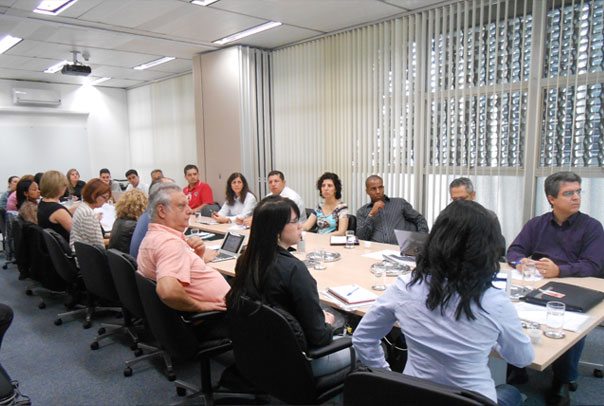 News
(Português) Delegação brasileira participou de Reunião da ASTM em San Antonio, Eua
Sorry, this entry is only available in Brazilian Portuguese.
News
IEC TC meeting 62 in Shanghai
Brazilian delegation will take part in the IEC TC 62 Meeting in Shanghai, China, between April 08 and 19, 2013.
ABNT

It was founded in 1940 to provide the base for the necessary standardization for technical development…learn more

IEC

The International Electrotechnical Commission (IEC) is the world's leading organization that prepares and publishes Inter…learn more

ISO

ISO (International Organization for Standardization) is the world's largest developer of voluntary International Standards…learn more
How to take part
The ABNT/CB-26 works through its Study Commissions (CE), the same way as ISO and IEC. With just a few changes in denomination. The Coordinators, Secretaries and Members of the commissions, act as specialists on meetings of the Technical Committees, along with ISO and IEC. For more
For more information about the Study Commissions of the CB-26:: cb26@abnt.org.br
55 (11) 3285-0155 extension 32